We will email a statement 5 days prior to every payment, which will state your remaining balance, unpaid principal, and incurred interest.
You can also view the details of your loan balance inside of the SellersFunding app on your Credit Limit Information page.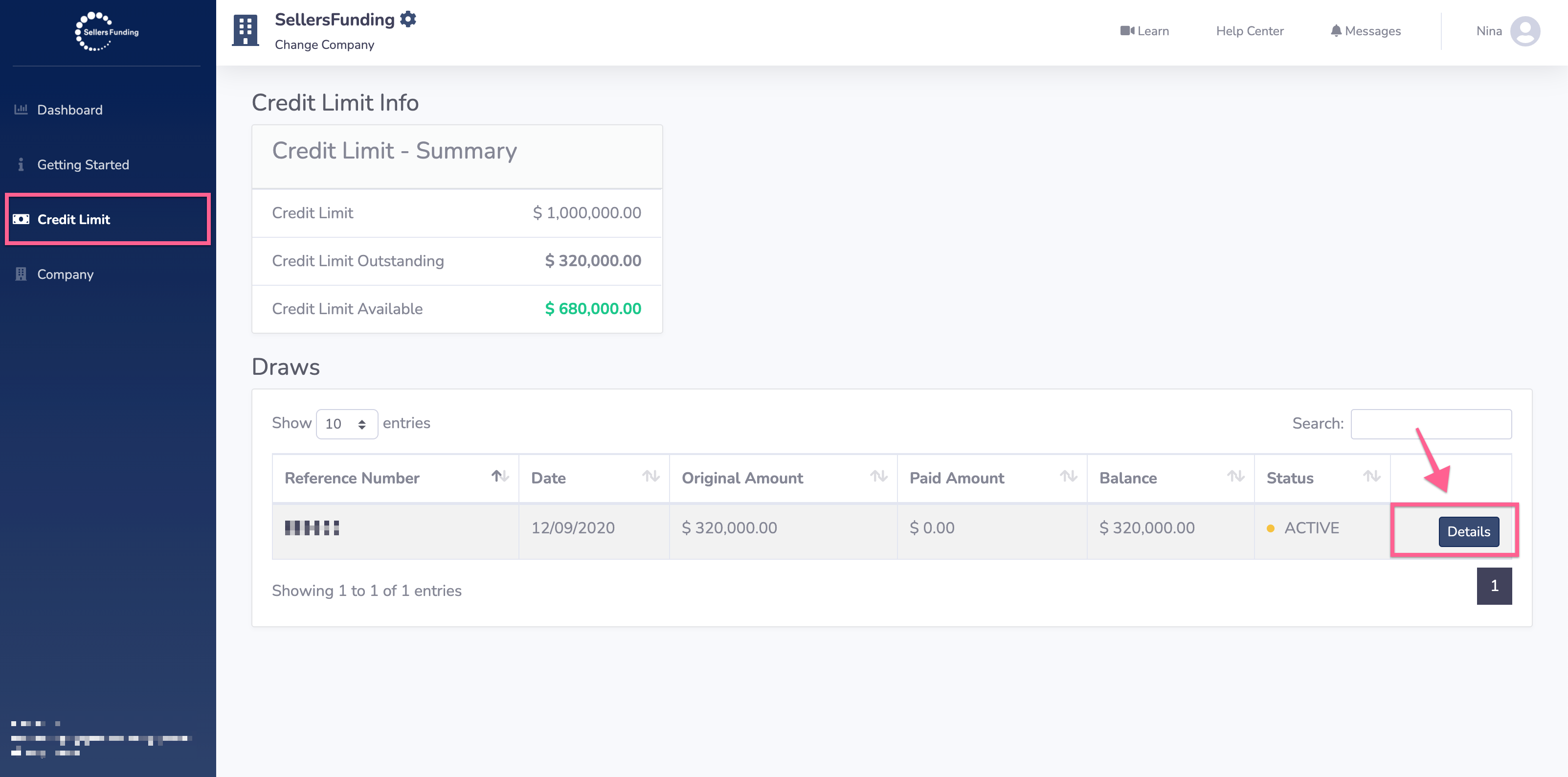 If you need a statement at any other time, please contact us at customerservice@sellersfunding.com addressing your request, and we will send you the report.