In this document, we provide a Step-by-Step Guide to get the Amazon Reports (below) needed and complete your application.
Sales and Order Report:
A. Sales and Order Report - please provide us a downloaded file of your last 12 Months' Sales and Order Reports:
Step 1 - Log in to your seller central account: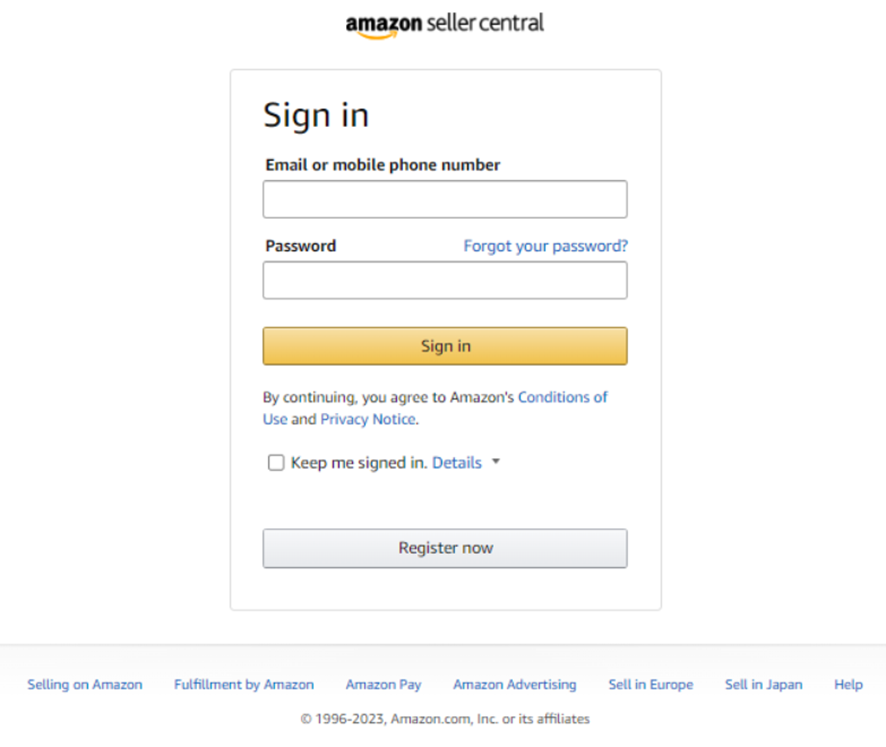 Step 2 – Click on the Reports tab and then on Business Reports:

Step 3 – Click on Sales and Trafic, select the Zoom to be 1Y and View to be By Month and click download the CSV file.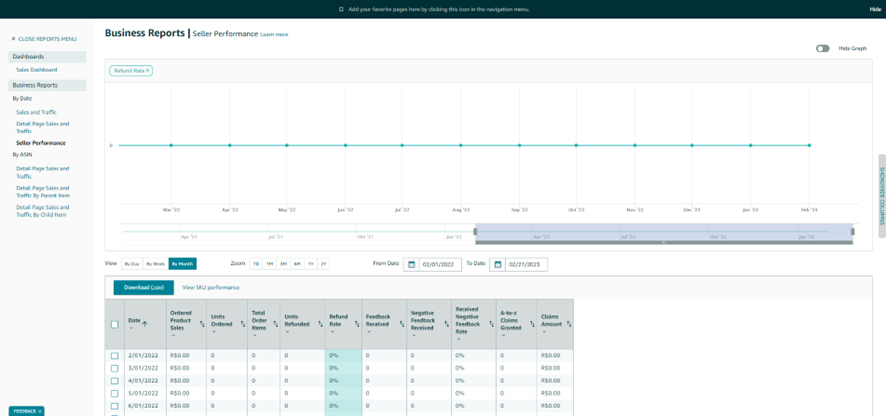 This is the file you need to send us to complete your Sales and Order Report requirement.