During Application:
1) Click on the Amazon button to add your store: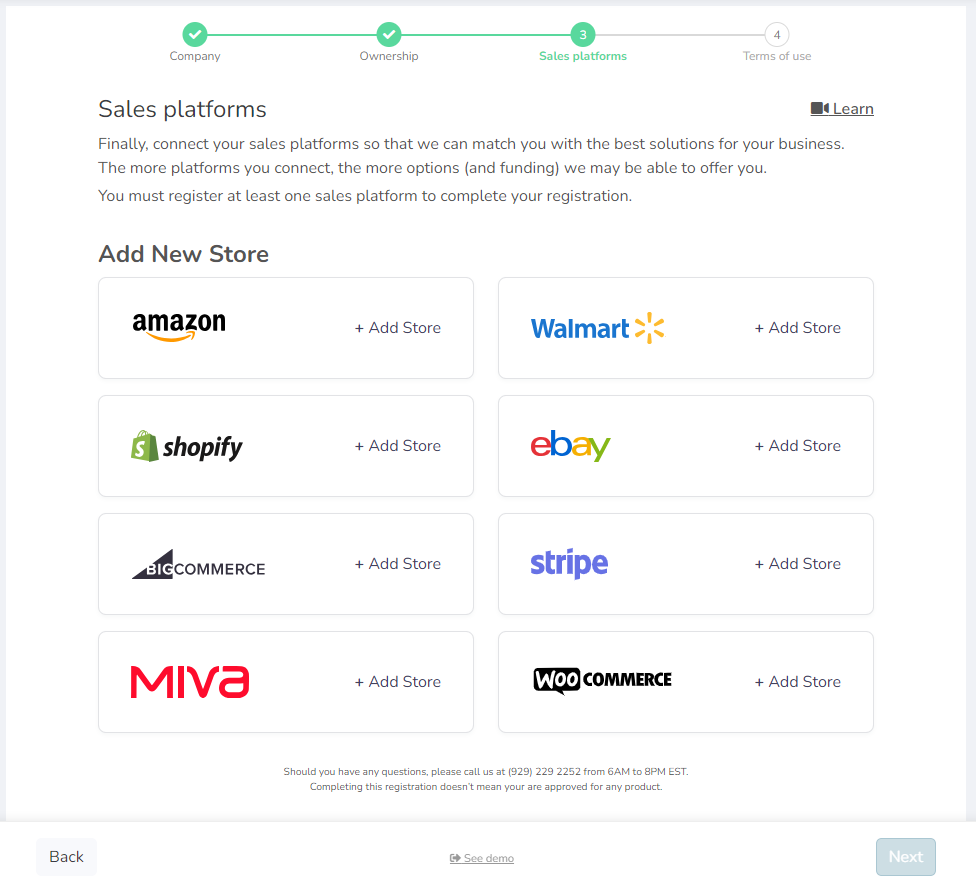 2) Once clicked there, you must click on the button of the region of your store to then go to the Amazon connection page.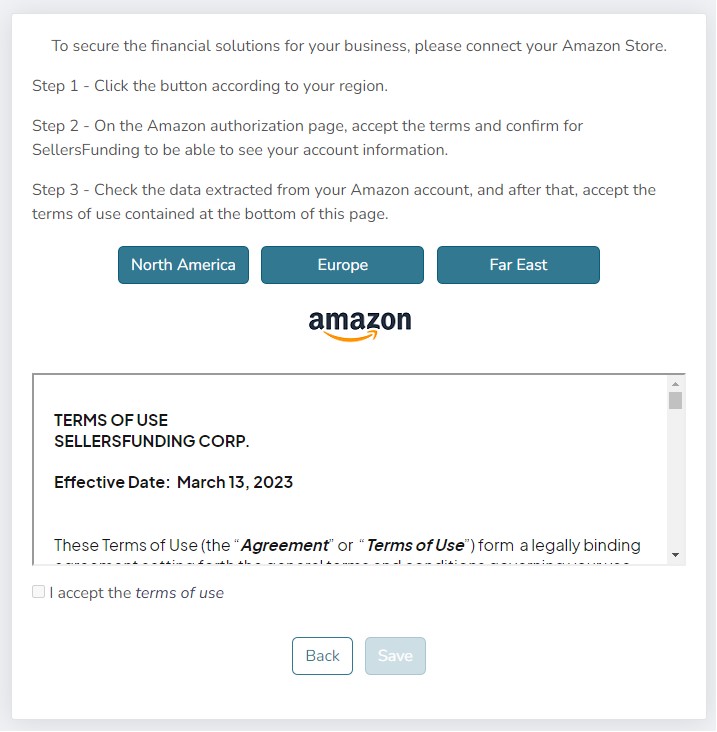 3) The seller will be redirected to login in his Amazon account.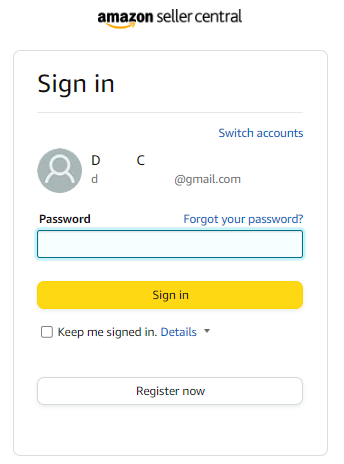 4) The OTP number will be required by Amazon to complete the login.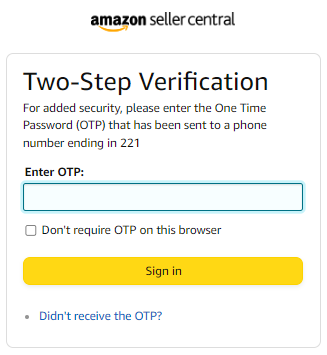 5) Once logged in, the seller must authorize SellersFi to access the following information. All the seller needs to do is click on the checkbox at the bottom of the page and then click on the Confirm button.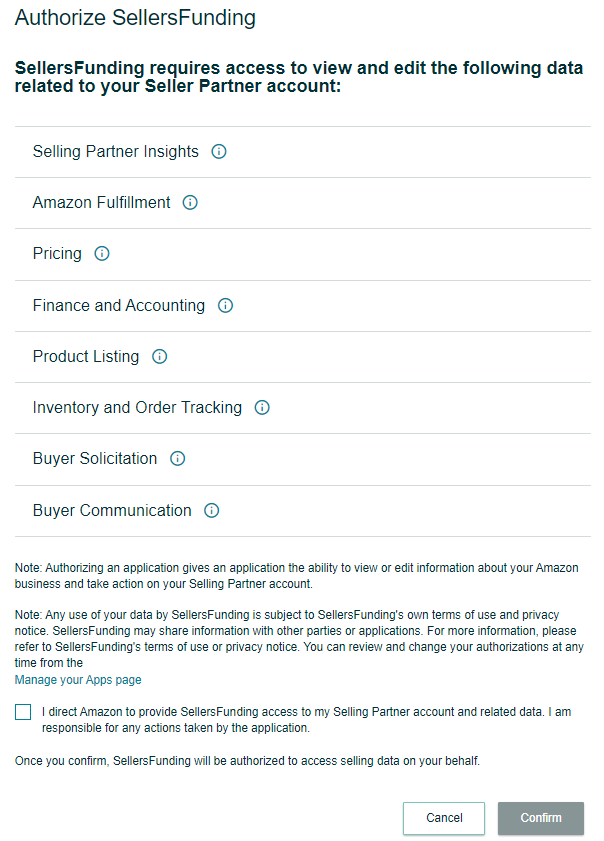 6) Once confirmed, Amazon takes a few seconds to redirect the user back to the SellersFi portal.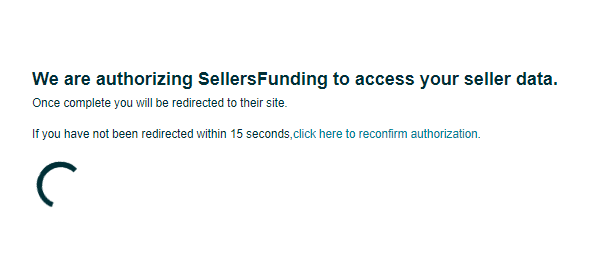 7) Once Amazon redirects the user to the SellersFi portal, the connection confirmation appears in the connection page. This page shows the Seller ID and the MWS Auth Token automatically retrieved from Amazon. On this page, the user needs to check the checkbox and confirm. Once it's done, the store is successfully connected.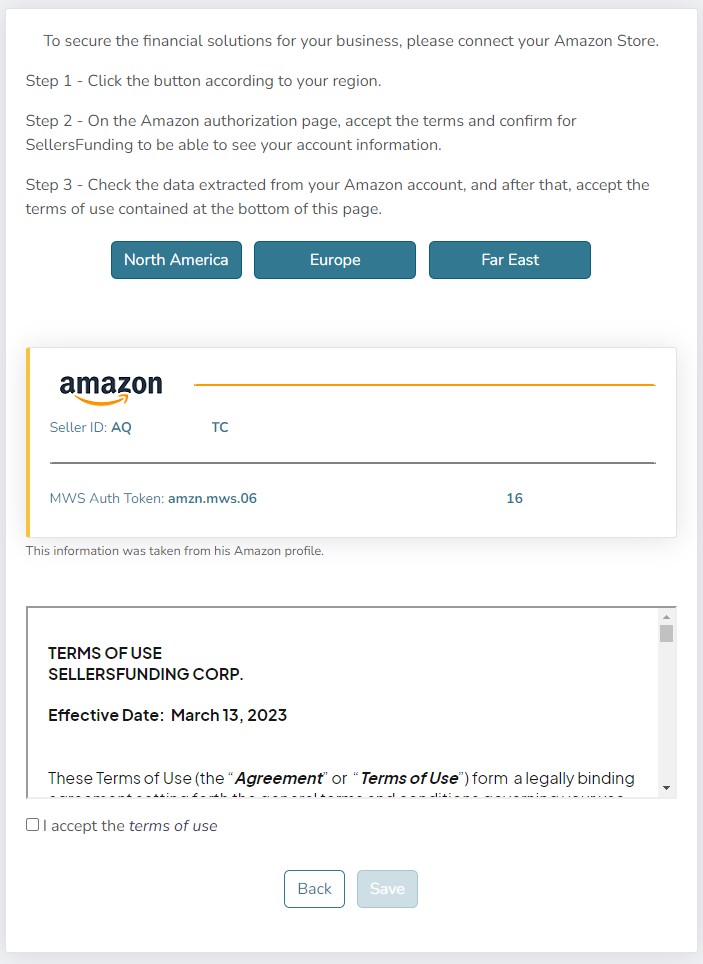 7) Once confirmed, the Seller ID will appear on the next screen in green.